Ad 2 & AAF Roanoke Holiday Party
December 14 @ 5:30 pm – 6:00 pm
Olde Salem Brewing Company – Market Street
Ad 2 & AAF Roanoke Holiday Party Join us for a festive Holiday Party on December 14 at Olde Salem Brewing Company – Market Street, hosted by Ad 2 and AAF Roanoke! Starting at 5:30 pm, get ready for an evening of fun with Minute-to-Win-It games, a spirited Holiday Hat Competition, and more! Plus, there's a chance to win a […]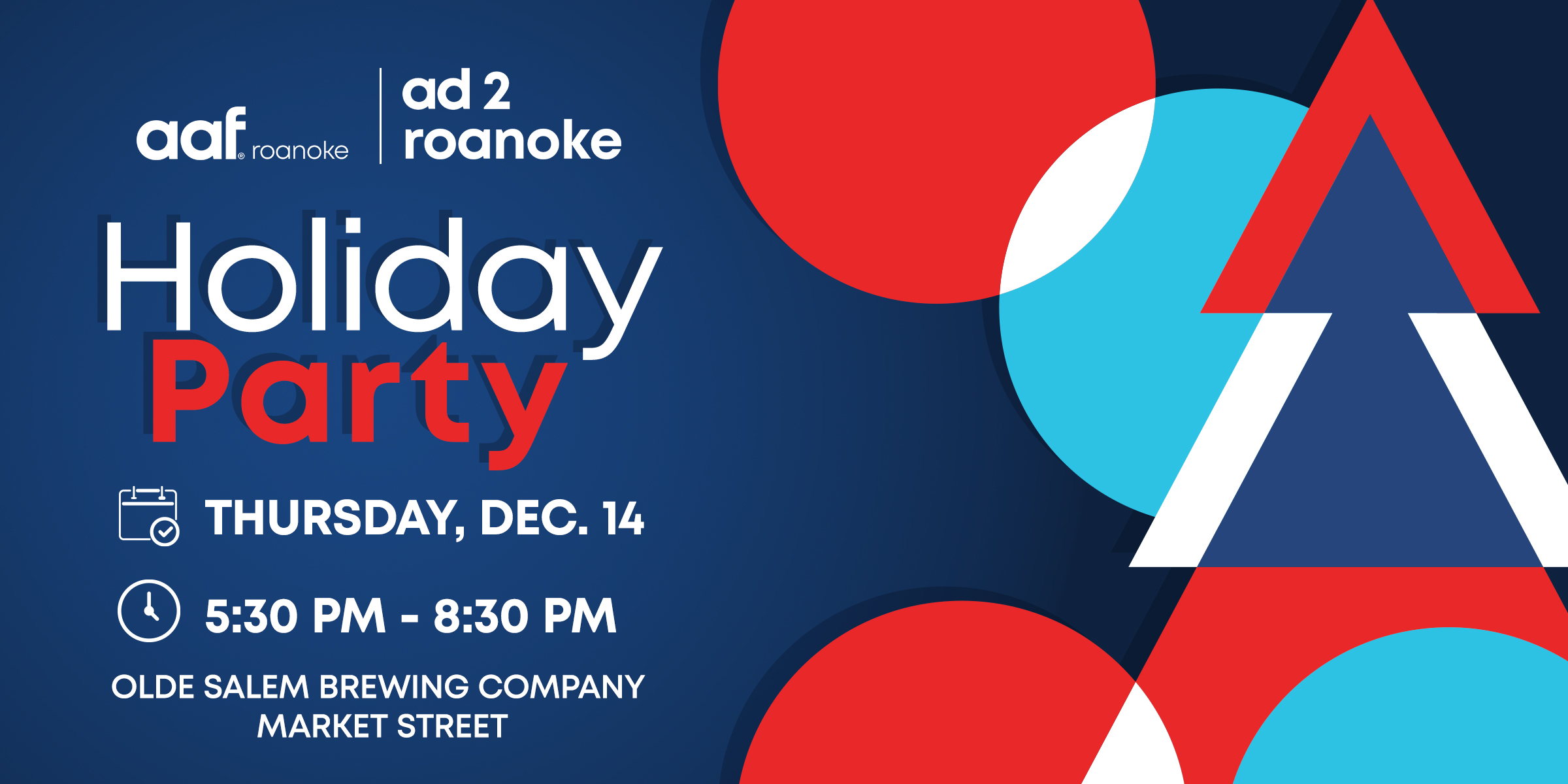 Virtual Lunch & Learn
Outed: LBGTQ+ Representation in Advertising
January 16 @ 12:00 pm – 1:00 pm
Explore the world of LGBTQ+ representation in advertising with us on January 16 at our virtual Lunch and Learn. Our distinguished speaker, Kurt Thigpen, a public official, best-selling author, and award-winning advertising executive, shares his remarkable journey from rural Georgia to influential roles in Nevada, showcasing resilience and unwavering commitment to community.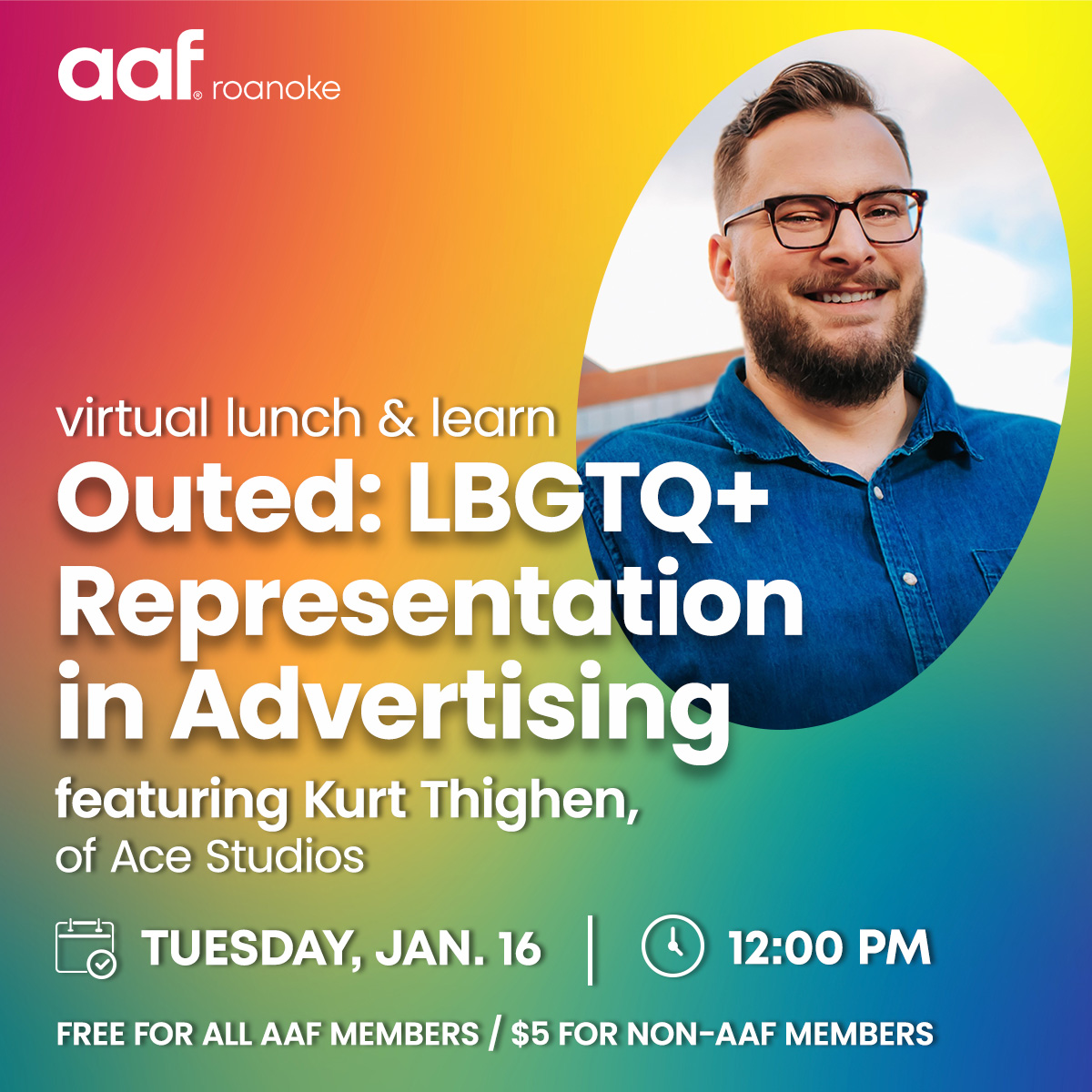 Membership Drive
October 15 @ 8:00 am – 11:30 pm
There's never been a better time to join! New AAF Roanoke members who sign up by the end of the year can get a discount on INDIVIDUAL, SMALL BUSINESS, or CORPORATE memberships using code LOVEAAF. LEARN MORE or contact us with membership questions.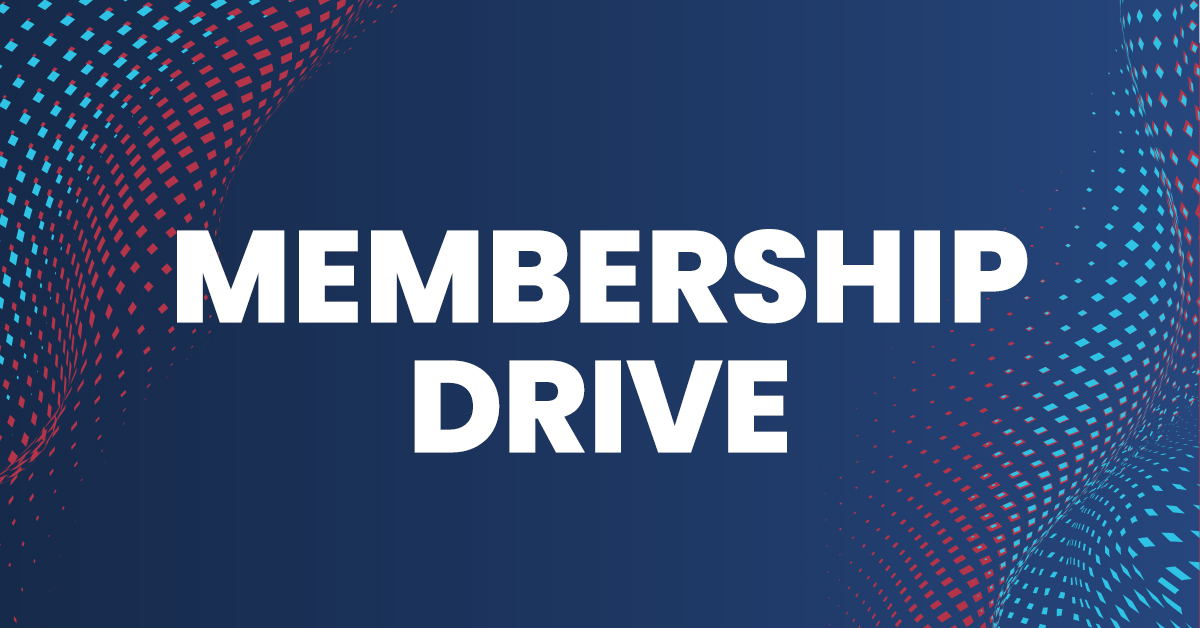 Awards! Awards! Awards!
While recognition isn't the reason behind what we do, it's an amazing feeling to showcase projects and campaigns in front of your peers. The American Advertising Awards is the gold standard for creative excellence. Annual award winners at the local level have gone on to win district and national Addys, plus plenty of bragging rights.